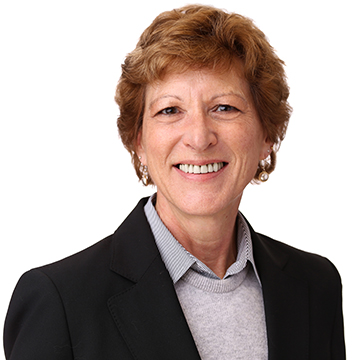 Lynne Howell Wiklander
Lynne Howell Wiklander is a Principal of ECG.
Lynne works with ECG's clients in the areas of presentation training, persuasion skills, strategy and content development, and personal coaching.
Lynne's background in communications is extensive and varied. She has led communication projects in 30 countries throughout the world, and is highly adept at working horizontally and vertically in complex organizations. As President and CEO of Appelberg Publishing Agency in Stockholm, Sweden, Lynne was charged with leading their transition from a privately held company to that of an investor-owned organization. She directed the editorial staff and developed a new in-house design department.
Before moving to Appelberg Publishing, Lynne worked at L. M. Ericsson in Stockholm, one of the world's largest suppliers of fixed and mobile telecom systems. At Ericsson, she led a newly created in-house bureau producing corporate communications, supervising 80 employees located in Sweden, USA, Canada, and Malaysia. Prior to this position, Lynne was Communications and Events Manager at Ericsson, serving as project manager for major exhibitions and international events.
Before joining Ericsson, Lynne worked for several years at Nortel Networks Corporation in several positions of leadership in a variety of company divisions. Lynne holds a Bachelor of General Studies, Technical Communication and Psychology degree from the University of Michigan, Ann Arbor. She speaks excellent Swedish.