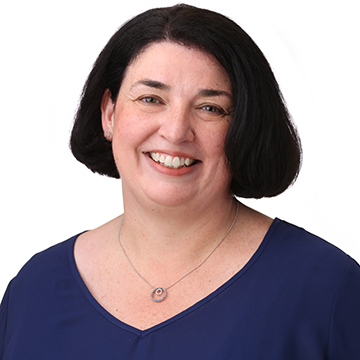 Denise Santiago
Denise Santiago is ECG's Client Services Manager and an integral part of the company for the last twenty years.
Denise began in ECG's public programs department, where she expertly and efficiently coordinated ECG's programs at the varying hotel destinations. She assisted clients with the enrollment process, along with other logistical and organizational tasks they might have needed, in order to ensure the session went smoothly.
Since moving to the corporate side of ECG, Denise's main focus remains delivering preeminent service to clients. Her attention to detail, thoughtful planning, and exceptional forethought have made her indispensable for clients, vendors, and ECG colleagues. Denise's uncanny multitasking ability has involved her in many facets of ECG's crucial administrative duties; from billing to on-site meeting facilitation and everything in between.
Denise is a graduate of Berkeley College. She lives in New Jersey with her husband and two sons, Daniel and Patrick.